About Star Properties
Star Properties was founded in 2017 by Pallavi Tendulkar who saw a gap in a growing market. The need for reliable and trustworthy property managers are on the minds of hard working Auckland's wanting to rent out their investments. Tendulkar experienced first hand what it could be like paying a large company to take care of your property only to find it just becomes an address and dollar value in their books. She then took on managing her own properties with more care and consideration that any large company could. Pallavi then left her banking career of over 30 years to find like-minded individuals who wanted their property to be cared for as if it was their own.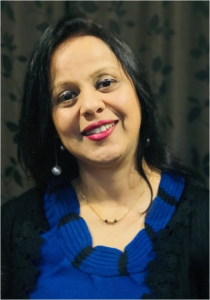 Pallavi is a hands-on, empathetic property manager who has over a decade of excellent customer service.
Having always wanting the best for her own investment properties, she struggled to find a property manager that held the qualities that she was after. Pallavi wanted to make sure her properties were in the best care, with a responsible, reliable and efficient property manager.
After no luck, she began looking after her own properties. After managing properties of her own, Pallavi has been able to grow in confidence and trust within her area. Pallavi is the responsible, reliable and efficient property manager that you have been looking for.